COST SAVING
ENGINEERING
FAST SERIES
LAUNCHING
BESPOKE
PRINTING
SPACE
SAVING
OPTIMISED
CAPACITY
Case Studies
Simple personalized solutions for complex packaging needs.
Materials
We work creatively with cardboard, foam, plastics, felt, honeycomb, wood and other materials, from design to mass production.
Competitive Advantage
We make a difference through the value that we deliver to our customers.
COST SAVING
Our competitive business location helps us reduce manufacturing costs and deliver high standard solutions at a lower price.
SPACE SAVING
We optimize tooling design, production and logistics by adapting the manufacturing volumes to our customers' needs and storage capacity.
PLASTIC FREE
We offer alternatives to one-way plastic packaging, by using paper-based solutions or returnable plastic systems.
100% RECYCLABLE
We are committed to using only recyclable materials with consistent focus on minimizing the carbon footprint of our packaging solutions.
PROMPT ENGINEERING
We minimize the time-to-market by speeding up the design process through strong in-house know-how in modeling and prototyping.
FAST SERIES LAUNCHING
We use our big supply chain to turn prototypes into large production batches in a timely manner.
BESPOKE PRINTING
We use multiple printing processes to deliver packaging solutions in line with our customers brand identity for a wide variety of materials.
PRECISION
We use CNC machines to deliver packaging solutions where high precision is crucial for product safety, functionality or aesthetics.
FLEXIBILITY
Our experience with multiple materials gives us great flexibility in delivering the right packaging solution for most customer needs.
RETURNABLE
We perform a life cycle analysis to minimize the cost per unit through optimized nesting, modular design and the right mix of materials.
OPTIMISED CAPACITY
We choose the right equipment that will provide genuine value in terms of production cost and logistics by minimizing non-recurring costs and enabling specific technological adaptation.
Industries
We deliver smart engineered packaging solutions for customers in markets such as automotive, telecom, electronics, aeronautics and more.
Meet our team
We accelerate product implementation across industries through smart packaging engineering.
READ MORE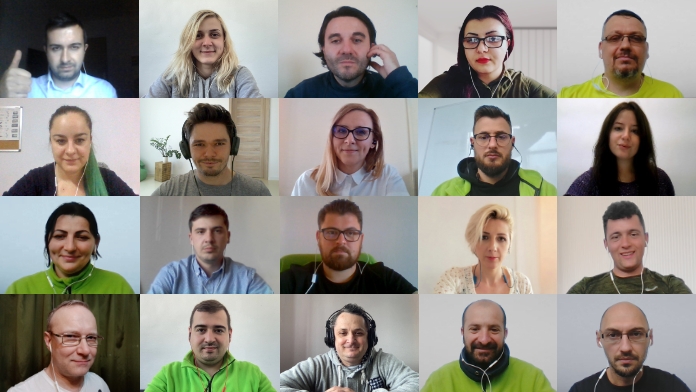 Vistit our headquarters
ZALECO SRL, Calea Borșului, Oradea, Romania
office@zaleco.ro
+40 742 364 579